1 –> New Release: Highland Park officially launched its 17yo Ice Edition! Aged predominantly in ex-Bourbon casks, Highland Park Ice Edition is intended to celebrate "Norse myths, legends and [Highland Park's] Viking roots" and will be followed by Fire Edition in 2017. The expression is said to offer fresh pineapple, ripe mango sorbet, smoke, and root ginger on the nose, with peat smoke, vanilla seeds and orris root on the palate, followed by a "creamy, rich, oily" finish.
Encased in a mountain-shaped wooden cradle with accompanying wooden stopper, the whisky is presented with an accompanying booklet recounting the mythical legend of the realm of the Ice Giants. (Read more)
2 –> New opening: Hawick Distillery (Borders – Scotland) plans lodged. A planning application has been lodged to build a whisky distillery – the first in the Borders for nearly 180 years – on a former industrial site. The Three Stills Company announced last year it had secured funding of £10m to support its plans in Hawick. It has now submitted a planning application to Scottish Borders Council for the Commercial Road scheme. The company said the distillery and visitor centre could create 20 jobs. (Read more)
3 –> Business: Family firm Angels' Share Glass has joined forces with German-based specialist importer A Wee Taste of Scotland who will distribute their handmade gifts throughout Germany, France, Austria and Switzerland.
"The partnership is a perfect fit because – like us – A Wee Taste of Scotland specialises exclusively in high quality Scottish products and is enthusiastic about the goods it sells. We're really excited about this new venture and are looking forward to finding out what the people of Central Europe think about our gifts."
Karen Somerville, Managing Director. (Read more)
The company is also currently organising a crowdfunding campaign to increae its production capacity.
4 –> Another recent release: a new Laphroaig kid on the block! The new expression, bottled at 48% abv and available from 18 March with a UK RRP of £75, aims to celebrate the cult Islay distillery's 200 years of whisky-making knowledge and tradition. Laphroaig Lore includes whiskies matured in a variety of cask types, including first-fill Bourbon barrels, quarter casks and Oloroso Sherry hogsheads, and has been created by Laphroaig distillery manager John Campbell. (Read more)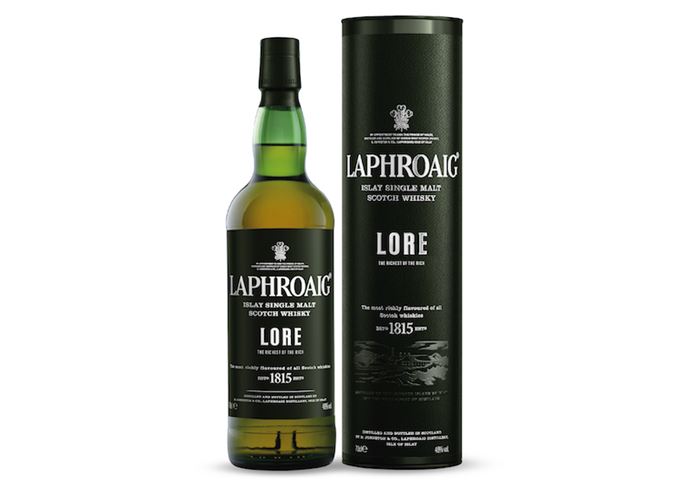 5 –> Travel: European Waterways has announced a new Whisky Trail cruise for single malt lovers in Scotland.  Sailing onboard the hotel barge Scottish Highlander, guests travel along the Caledonian Canal between Fort William and Inverness, visiting at least three historic distilleries along the way. The barge will also travel across scenic deep water lakes, including Loch Ness, and visit famous castles and historic sites. I don't know you… But I'm ready to pack! (Read more)