Last Friday night (No I'm not quoting this lame Katy Perry song so please don't start humming it…), this local whisky club that I recently joined (known as "Les passionnés du malt" for the Frenchies wandering on this blog) was organising a special American whiskey themed night at one of the members' countryhouse. I must admit some were not really attracted by the theme and didn't even bother to show up… Which, in my opinion, was a pity as the lineup chosen for this tasting evening was varied and really worth braving Friday traffic jams !
I'm not going to write proper reviews of all the whiskeys we had but I'll make sure to add links to existing reviews so that you can have a better idea if you want to purchase or learn more about one of them.
Barley is definitely not the only cereal of choice in the USA when it comes to whiskey making, corn is indeed the key ingredient of bourbons, but rye and wheat are also quite popular around there. Maturation in new oak barrels as well as varied raw materials made American whiskeys quite unique, sometimes complex but always interesting to look into. Here's a quick summary of the whiskeys we had during this American-themed night :
1. Mellow Corn – 50% ABV ( 90% corn + 5% rye + 5% barley)
"Mellow Corn may lack depth and complexity, which is the only reason it scored below 80, but what it does have is a solid rustic flavor and aroma that is quite nice in it's own unique way. It's the only sub 80s whiskey that I don't mind drinking neat and that's because there's nothing wrong with it at all, it's just lacking in complexity. All in all not a bad whiskey and it's something I'll definitely be keeping around the house as a nice change of pace from time to time and to experiment with cocktails."
More on the Whiskey Jug's website
2. Wild Turkey 8 years – 50.5% ABV (75% corn + 13% rye + 12% barley)
"This is a lovely example of an American bourbon. It has great balance between the sweeter and spicier elements and is easy drinking, despite its high alcohol content"
A typical bourbon, I particularly enjoyed the sweet dried fruits and vanilla aromas but was not really convinced by the overall dryness but some may like it.
Review from Whisky For Everyone
3. Jim Beam "Devil's Cut" – 45% ABV (70% corn + 15% rye + 15% barley)
"At $22 or so a bottle, the Devil's Cut offers up a great value for money proposition.  The ABV is 45%, but remarkably smooth and refined.  No raw, unadulterated alcohol taste.  I suspect the higher than standard ABV delivers the mouth watering sensations at mid-palate to finish stages of the drink experience.  In addition, the higher than average proof is probably responsible for the robust flavors.  The flavors are big, proud and demanding of attention, but in a good way. "
4. Elijah Craig – Single Barrel –  18 years – 45% ABV (75% corn + 12% rye + 13% barley)
"This is a nice diversion, giving you a hint of what an older bourbon could be like. Unfortunately it's not really showing up on the palate. I could easily nose this whiskey forever but it ends up being rather frustrating when the palate cannot deliver on that promise"
The above quote summarises quite well the feeling we all had around the table, an incredibly rich nose but a slightly disappointing palate. The wealth of flavours of the nose is desappearing at first sip, still there though but hard to distinguish.
5. Maker's Mark – 45% ABV (70% corn + 16% wheat + 14% barley)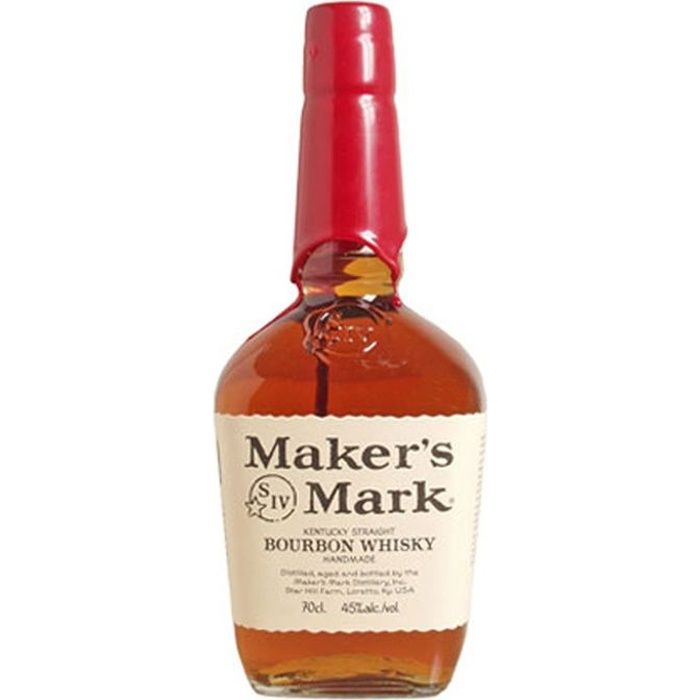 "It doesn't have quite the depth and complex character that you can get with some bourbons, but it's well balanced, delicious and easy to sip."
An easily accessible product for any bourbon novice and still enjoyable for American whiskey enthusiasts. Nothing really surprising in terms of flavours but I always like those vanilla/caramel/cinnamon notes and spicy hints on the palate. If you're new to bourbon, Maker's Mark definitely makes a good choice and is worth its price.
6. RittenHouse Rye – 50% ABV (51% rye + 37% corn + 12% barley)
"Rittenhouse Rye is a dry and assertive rye. This seems to have maturity to it with a some darker notes. Rittenhouse Rye has a woody dryness. There's a lot of flavors here and they're pretty intense. Rittenhouse Rye is enjoyable at full 100-proof, which helps in the flavor department. It's also nice with a little water."
This one appears to be slightly too woody and dry for me, I didn't find it very interesting but would maybe do well as a mixer.
This way to Whiskey Lately's review
7. Highwest Rendezvous Rye – 47% ABV
"A step up from the Double Rye, the High West Rendezvous Rye is one hell of a ride. An artful blend of young LDI and old Barton rye whiskeys blended together in a way that beautifully displays the unique properties of each. From the old rye you get the warm, rounded, sweet and woody notes and from the young one you get the more assertive rye spice and dill. The best of both worlds with maturity tempering the youthful grainy bite and youth adding lively spice to the mellowed maturity"
8. Pappy Van Winkle 20 years – 45.2 ABV
"The 20 year is the most highly decorated of the trio for good reason. Experts have rated earlier bottles as close to perfect as it gets. A velvety texture and finish are what really make this offering stand above almost everything else."
There's no need to introduce Pappy Van Winkle, and I was more than curious (and excited) to finally be able to sample the 20 years expression, said to be the best (rated 99/100) of the range. I can now just agree with those high ratings… Pappy defenitely deserves the hype and all the praises. I was clearly blown away by the wealth of flavours, from nose to finish.
More about Pappy Van Winkle on Gearpatrol
9. Clear Creek McCarthy's – 3 years – 40% ABV
"This is an intriguing whisky. While it has a nice aroma and flavor, the aftertaste is a bit harsh. I'd like to see Clear Creek age a future batch for two more years. That could really help make the finish smoother and less like evaporating alcohol. They advertise that their whisky is comparable to Lagavulin and while the peatyness is similar, the refinement that comes with age is not there yet. Still McCarthy's is a well-crafted whisky that is a testament to the creativity and innovation of American distilling."
Clear Creek is known as one of the pioneers of the American Single Malt scene, importing malted barley from Port Ellen in Islay and maturing their spirits in Oregon. Even if it received praises from some worldwide whisky experts, I was not deeply convinced by this expression, way too peaty for my taste.
This way to NY Loves Whisky's review
10. High West Campfire – 46% ABV
"High West has managed to "mingle" (Jim Rutledge term) global whiskeys into something that stands on it's own. It's not overly complex, but it works well together. I know what you may be thinking. This is a gimmick right? No, it's not. Rather than be heavy handed with the peat, High West has shown a great deal of restraint with Campfire. The result is a whiskey that is livened up and made far more interesting with a kiss of peat. Unlike the name implies – there's no fire here, just great whiskey."
Less peated than the previous one, I personally prefered this one that I found well balanced, with the presence of the peat not taking away the sweetness and its fruity, malty flavours.
Review from Sour Mash Manifesto
11. Four Roses Single Barrel – 50% ABV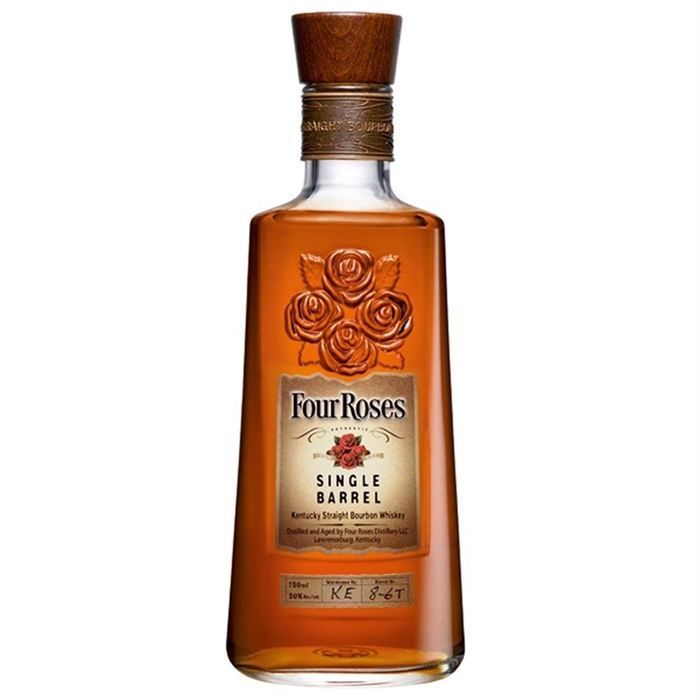 "This is the kind of bourbon that you can settle down with, start a life, and stop window shopping for the next big bourbon craze. If you really only have room in your cabinet for one sipping bourbon, you couldn't go far wrong with something from Four Roses."
We had this one with dessert (American-style pancakes with maple syrup) and while I've always been struggling to find a decent whisky to go with desserts, this one does actually fit the bill, with its cinnamon, ginger and spicy notes.
This way to the Whiskey Jug's review And here towards Scotch Noob's thoughts