Arran announces third and last expression of its Smuggler Series
This highly anticipated bottling will be released in selected countries across the world via Arran's network of global distributors in July this year.
"In this Smugglers' Series Vol.3 'The Exciseman' we conclude our popular series which pays tribute to the exuberant character of those striving to outwit the Government's representatives in the pursuit of the production of the famed Arran Waters.
The Madeira casks used in this final volume, are similar to the ones utilised by Arran's illicit distillers, who often stored and transported locally produced whisky in old Madeira casks brought over from the continent by their smuggling counterparts. The Quarter Casks are a nod to the type of small casks which would have been the easiest to transport.
The resulting liquid is complex, full of character and a wonderful way to end a series which has so perfectly paid tribute to the independent characters of Arran over the centuries."
Date of release: Wednesday 12th July from 11am.
Strength: 56.8% abv.
Price: £92.99.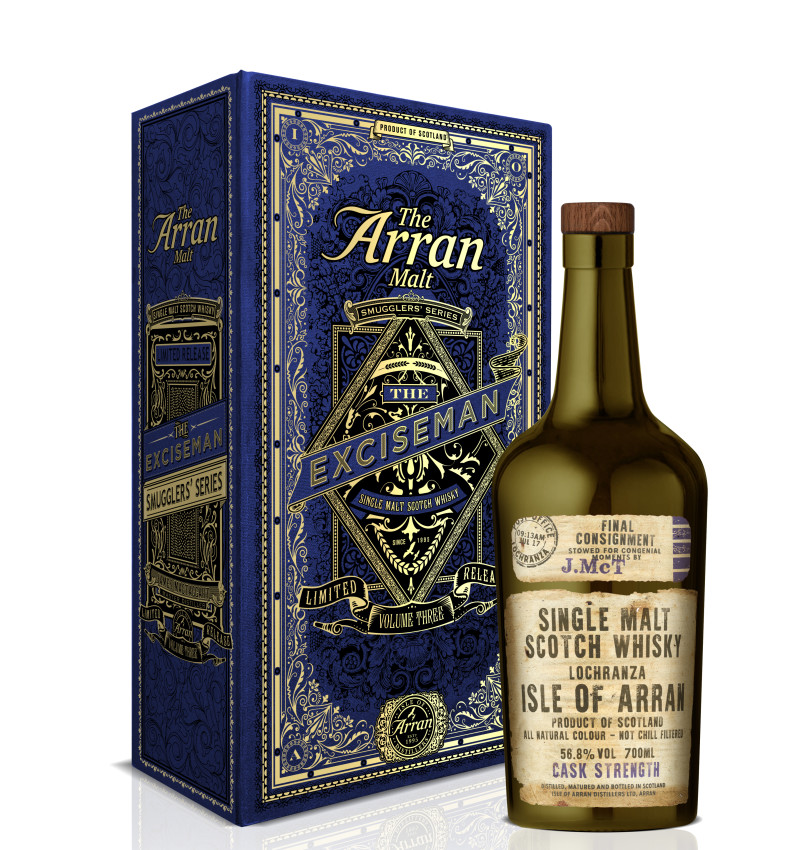 The Finnieston Distillery Company releases whisky cocktail range
The traditional dram has been shaken up as a Glasgow-based drinks firm launched its new range of whisky cocktails.
The Finnieston Distillery Company recently toasted the roll out of their ready-to-drink cocktails, inspired by a 19th century city merchant, and is now currently in negotiations to sell the creations in supermarkets up and down the UK.
Created with the company's own specially blended Scotch whisky folks fancying a creative twist to a dram can try the Finnieston Fling, Old Fashioned Green Tea, Scotch On The Beach and Shanghai Sour. (read more)
Wolfburn Distillery joins Maverick Drinks
Northland Single Malt producer, Wolfburn Distillery, has joined forced with St George Spirits distributor Maverick Drinks.
When asked what attracted the two to each other, Maverick Drinks head of brand development, Michael Vachon said, 'Wolfburn has everything the company looks for in a brand: extraordinary quality, great design, and amazing people'.
'Shane and his team have a burgeoning reputation for making some of the best whisky in the world and I know we're going to have a great time working together,' he added.
Wolfburn's Distillery manager Shane Fraser added: 'We're hugely proud of our hand-crafted whiskies so it makes a lot of sense to team up with Maverick Drinks, as they're at the forefront of the spirits revolution in the UK with a genuine focus on craftsmanship and quality.' (read more)
Old Pulteney to discontinue 17yo & 21yo expressions
Highland single malt Old Pulteney is to discontinue its 17-year-old and 21-year-old expressions because of a lack of stock – but has no plans to replace them with NAS (no age statement) products. (read more)
It's time to put your hands on those while they're still available! 😮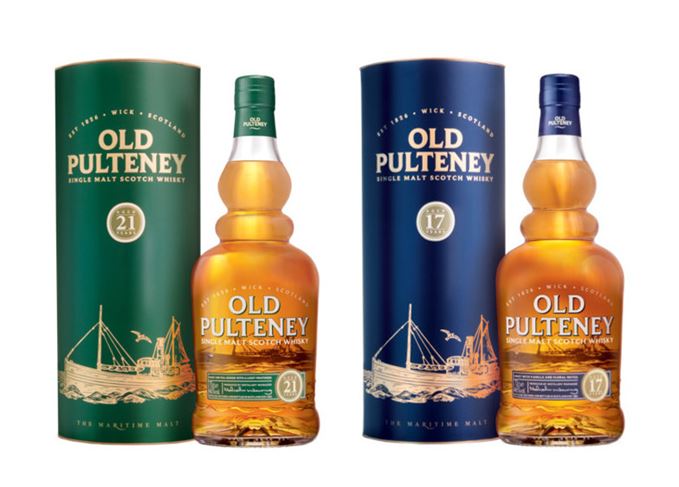 Bushmills teams up with Lowden Guitars
Northern Irish whiskey distillery Bushmills, one of the world's oldest distilleries, has just teamed up with Lowden Guitars, one of the world's top acoustic guitar makers – Richard Thompson, Ed Sheeran, and Eric Clapton have all played or play Lowdens – to release a limited edition guitar built with wood recycled from whiskey barrels.
The Bushmills x Lowden F-50 is made from whiskey barrels, bog oak, and sinker redwood. In this case, Bushmills' contribution to the guitar is used for the 12th fret and back inlays, the bindings, rosette and head facings. (read more)
Edinburgh to host first cocktail festival in August
Coinciding with the Edinburgh International Festival, the Edinburgh Cocktail Festival will take place from 4-28 August, with a hub situated in the Waverley Development, just off the Royal Mile.
Alongside an array of serves, visitors can expect masterclasses, pop-up events and live performances from DJs and musicians.
Street food will be provided by the team behind Food + Flea Market, Hal Prescott and Scotty Kirkham.
Confirmed events include a Ketel One Vodka Bloody Mary Kitchen and a Tanqueray Forest, with other experiential activities to be announced. (read more)