1. Verzon House at Chase Distillery (England)
Verzon House in Herefordshire makes the perfect rural retreat. Originally built in 1790, the house offers eight stunning en-suite rooms, all with Egyptian cotton sheets and views overlooking the Verzon gardens and Malvern Hills. Located just a short car journey from Chase Distillery, guests can enjoy a tour of the distillery learning some of the secrets that go into Chase's unique field to bottle process followed by a tasting at the Chase shop.
To book the hotel visit: verzonhouse.com or call 01531 670 381 to speak to Imogen or Gemma.
2. Black star farms (USA – Michigan)
An Agricultural Destination in the heart of beautiful Leelanau Peninsula wine country…

The distinctive Inn, nestled below a hillside of vineyards and overlooking barns and pastures, features luxurious guest rooms with an exceptional package of services and amenities.
Every overnight stay includes a full gourmet breakfast, nightly hospitality hour with wine and hors d'oeuvres, bottle of House wine, private use of the sauna room, expanded tasting in an on-site tasting room, and use of the walking and skiing trails.  Seasonal and themed packages are offered throughout the year.
You might wonder why a vineyard accommodation features in this list ? Black Star Farms also produces a pretty wide range of fruit brandies since 2008 !
"We produce brandies from local cherries, apricots, pears, plums, raspberries and grapes. We also produce a barrel-aged apple brandy that is aged for three to five years, using both French and American oak."
3. La Cofradia (Mexico)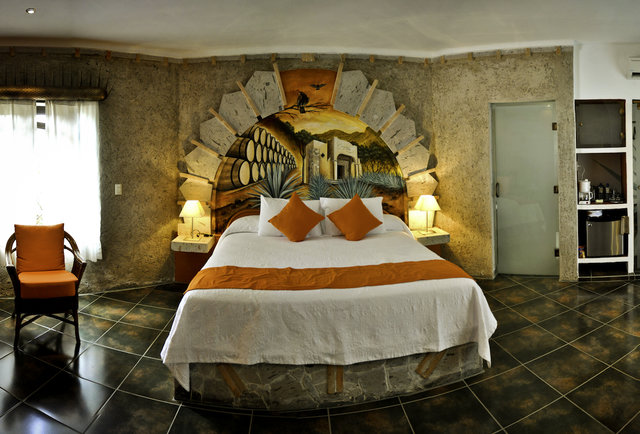 La Cofradia has been producing and bottling Tequila for more than 50 years. Their experience in the Tequila industry has made The Cofradia into one of the finest in the market. Currently they are the seventh largest exporter of Tequila in Mexico and are always adapting to respond to the needs of a global market. During the last several years they have successfully exported Tequila to many countries including the United States, Canada, Costa Rica, Bolivia, Chile, Japan, New Zealand, Malaysa, Germany, France, Italy and Spain.
La Cofradia offers tequila tasting sessions and guided tours of the facility and the on-site museum. The spacious, air-conditioned rooms feature a sofa, coffee maker and minibar. 
The private bathroom includes a hairdryer, and the private terrace offers great views.
The stylish, spacious Taberna Cofradia offers traditional regional food, as well as a range of drinks and tequila-based cocktails.
You can walk to central Tequila in around 10 minutes and Central Guadalajara is a 45-minute drive away !
4. Bowmore Cottages (Scotland – Islay)
Bowmore Distillery offers the chance to stay at the heart of one of Scotland's oldest distilleries. The different cottages are all beautifully renovated to 4* VisitScotland standard. All are located within or beside the distillery complex and guests are invited to join for a complimentary distillery tour, to savour a dram and to simply relax.
THE OLD BAKERY: Built in 1887, The Old Bakery is close to Bowmore's tiny harbour and one can imagine life as it must have been back then with fishing boats coming and going and people in and out of the busy bakery. Today, The Old Bakery offers the ultimate in luxury self-catering accommodation with a fantastic dining kitchen that will inspire the most reluctant of chefs to cook a meal. 
DISTILLERY HOUSE: Built in 1840, Distillery House occupies a corner plot in the heart of Bowmore, with the tiny stonebuilt harbour to one side and the iconic Bowmore Round Church to the other.
GARDEN COTTAGE: Look out of the front windows over to Bowmore's tiny 'Town Square' or stroll out of the back into the beautiful Bowmore Garden – the perfect place to sit with a dram and gaze across Loch Indaal. 
MALTMAN'S COTTAGE: Built in the early 1900's for the distillery workers, this cottage is situated right beside Bowmore Distillery. You will feel a sense of magic staying beside this historic place. The cottage has stunning views of both the distillery and over Loch Indaal.
MASHMAN'S COTTAGE: Attached to Maltman's Cottage, Mashman's Cottage allows you to experience the magic of being in close quarters to Islay's oldest distillery. The word 'cosy' may just have been created especially for Mashman's Cottage
5. The Glenmorangie House (Scotland)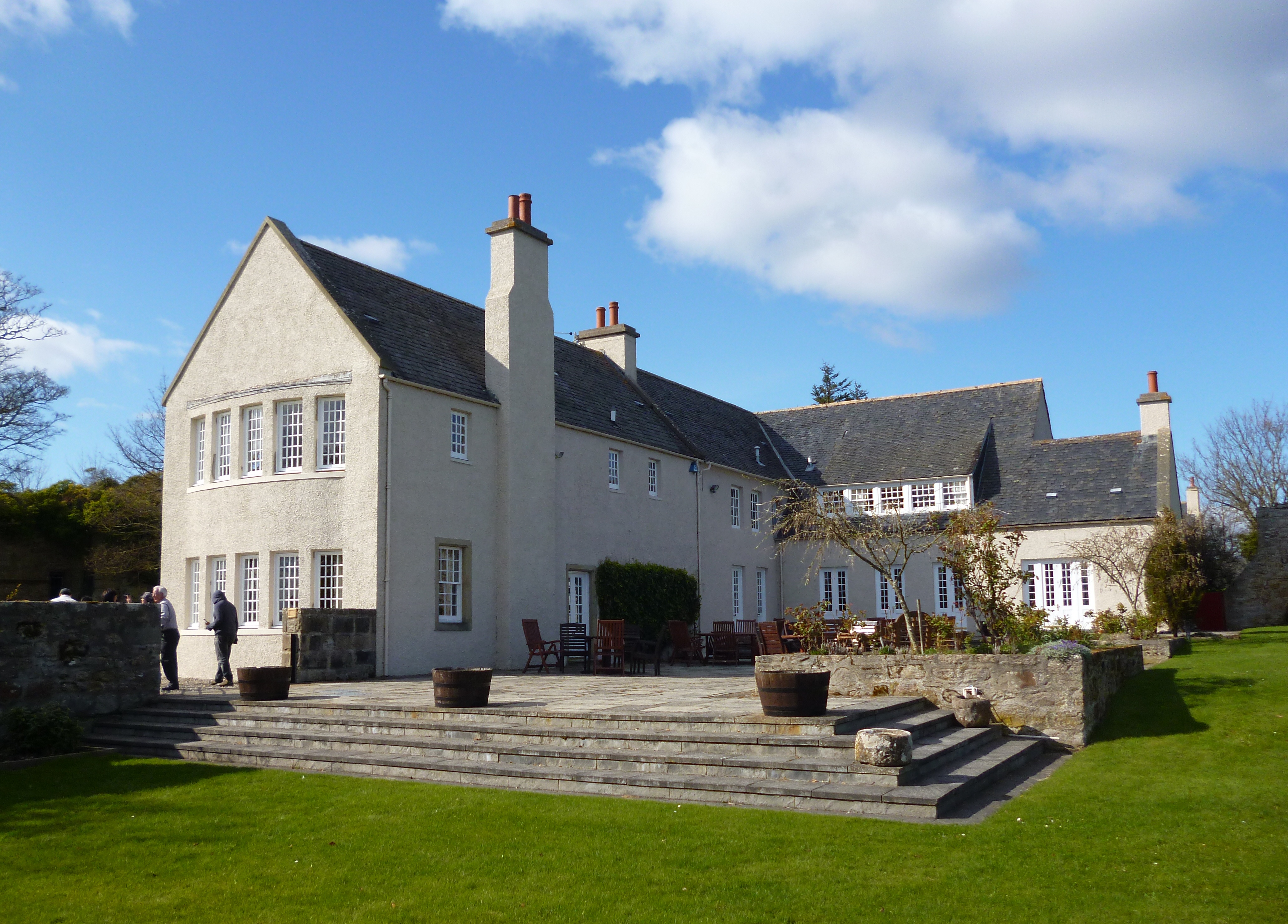 Convivial North Highlands inn on the shores of the Dornoch Firth, 45 minutes north of Inverness. Unpretentious and welcoming with a house-party ambience, the 16th-century property is owned and managed by the Glenmorangie Distillery, a short drive away on the outskirts of Tain. Log fires warm the lounges and the delightful dining room, which specializes in fresh seafood and locally raised beef and lamb, and employs herbs and vegetables from the walled kitchen garden. Six comfortable and pleasantly appointed lodgings (no A/C) in the Main House have well-equipped private baths. Beach walks, salmon and trout fishing, distillery tours and nearby golf at Royal Dornoch and Tain. (Andrew Harper)