I've never been a huge fan of "top 5/10/20" lists, especially when it comes to something as subjective as whisky. Here's therefore more of a "the best/surprising/original/waow whiskies I had this year" list or "You can't imagine the inner struggle with myself while putting this list together" Whisky Awards (ok, then you may ask why I decided to come up with this article if it was as painful as I describe, legit question. Maybe because I'm a complete human contradiction…).
Anyway, here are the 5 whiskies which made my year (amongst, many, many, many others – but hey, some treasures need to be kept secret…)!
1. Glenfarclas 47 Years Old – 1966 Fino Casks
Glenfarclas are well known for their well-Sherried whiskies, as they often use casks which have previously held Oloroso Sherry. However, this 1966 vintage is a bit special, as the three casks used (#4194, #4195 and #4197) previously held Fino Sherry, and matured the Glenfarclas whisky for a massive 47 years! 1444 bottles were produced, and come accompanied by a handsome black leather box adorned with a silver coin featuring the portrait of John Grant, who purchased the distillery in 1865.
This release marks the start of a series of six bottlings from the Glenfarclas distillery – one for each of the six generations of the family behind Glenfarclas. What does the future hold for this series? We're excited to find out!
2. This Is Not A Luxury Whisky – Compass Box
A 2015 release from the folks at Compass Box – This Is Not A Luxury Whisky takes inspiration from 'The Treachery of Images", a 1929 painting by Belgian surrealist artist, René Magritte. The painting shows a pipe, with the caption beneath reading "Ceci n'est pas une pipe." (which translates to "This is not a pipe.").
Y'see, what Compass Box are trying to do with this release is make people think both about their own idea of what a luxury whisky is and about the whisky in the bottle, which is a pretty spectacular blended Scotch whisky. So have a taste and have a ponder…
3. Bowmore Mizunara Cask Finish
Single malt Scotch whisky from Bowmore distillery on Islay, made up of different vintages from the 1990s (so around 15-25 years old), finished in Japanese Mizunara oak! This is the first time that Mizunara casks have been exported from Japan, a benefit of the fact that Bowmore is owned by Beam Suntory. Whiskies exhibiting Bowmore's signature style were selected for this experiment and we expect the 2000 bottles produced to be extremely sought after!
4. Paul John Peated Select Cask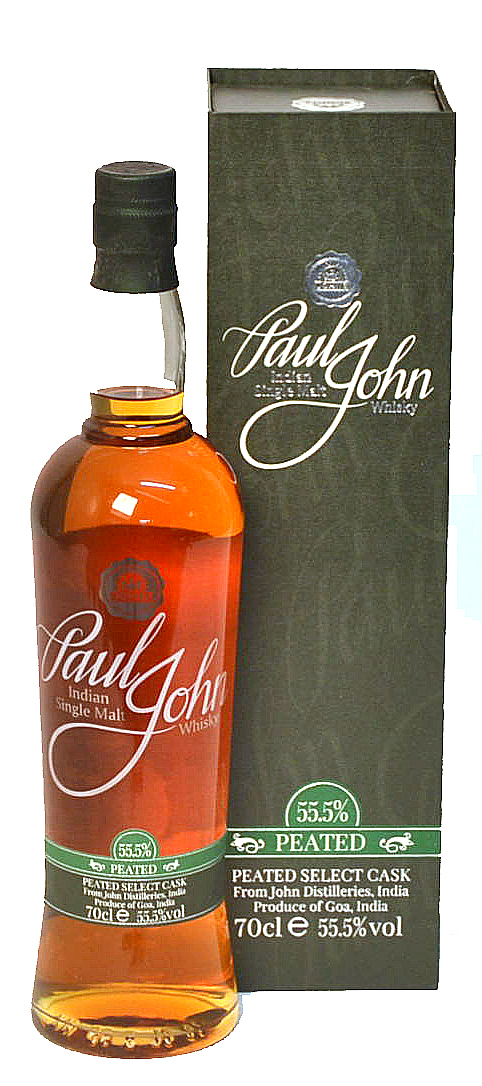 Peated whisky from the Paul John range of single malts produced in Goa. This particular expression was matured in ex-bourbon barrels before being bottled at cask strength (a pleasing 55.5% ABV) without chill filtration. A prime example of the gorgeous whisky distilleries in India are producing.
This ought to tickle the fancy of peated whisky lovers – Kiln Embers, a new blended malt Scotch whisky from Wemyss Malts. They say it features double the amount of smoky Islay whisky than Peat Chimney, another excellent expression of theirs. It's a limited edition release of 12,000 bottles.