You probably haven't missed the "big" news of this past week: Diageo has registered Jane Walker trademark, and while the firm has for the moment refused to comment the documents, meaning that we don't actually know much about the content of this future edition (not even its launch date… Although some have been talking about the 8th of March, International Women's Day…), the whole whisky world is getting excited ! Am I?
Well, as said, we don't have much information beside a label showing a striding woman, for the very first time.
First things first, I am happy to see this woman doesn't fit the usual feminine clichés: no high heels, no glamourous dress nor wavy long hair but the exact same outfit as her manly counterpart: the same boots, and the same hat ! That's a +1 for Diageo!
So is Diageo recognising the importance of women in the whisky industry ? (Because, yes, we won't get back on this but they are numerous, and present at all stages from production to logistics, sales and marketing). Diageo had actually been getting pretty good marks as a gender equity employer those past year. The company was for instance named third in the FTSE100 for women on boards and in leadership roles by the Hampton-Alexander review.
If the upcoming Jane Walker edition is another step in this direction, I'm ready to welcome it with thunderous applause !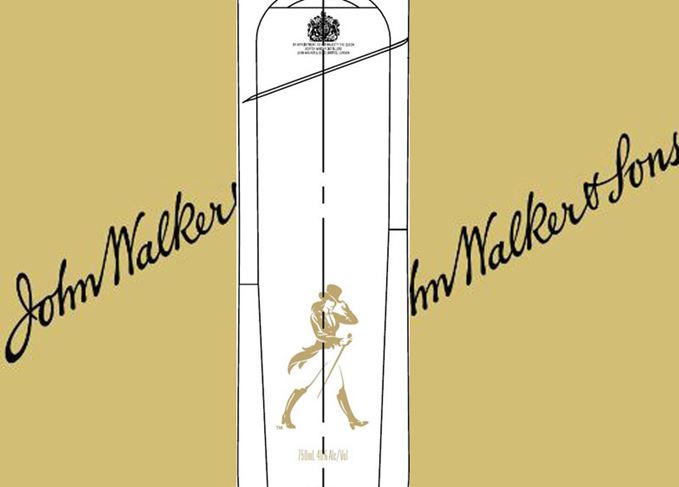 But… This edition could also turn into pure disaster or at least a very bad idea if Diageo decides to use the "ligher", "sweeter", "smooth", "elegant" or "feminine" words to describe the character of the whisky inside. Which I must admit I am quite afraid of at this point… I've heard people talking about a "lighter variant of their Black Label with more Cardhu and less Caol Ila" and that made me :/ straight away.
Hey, as those hipster millennials, women are now an actual consumer target group for whisky producers… And feminism has sometimes turned into a marketing gimmick – don't tell me you haven't notice those stupid "girls squad" or "GRL PWR" shirts colonising the shelves of every high-street shop lately? Shirts that will be bought by the same teenage girls that then binge watch telereality shows without blinking an eye. Business is business, fuck ethics.
Also, Jane? I mean, like one of my Twitter follower rightfully suggested when I shared the news, John Walker probably had an actual sister, a mother, a daughter or an auntie that could have been used as genuine historical value instead of making up a character ?
Anyway, let's not put the cart before the horse here and give Diageo the benefit of the doubt because I truly have faith !
__________________
Pic credits: Scotchwhisky.com,
Please add social media services by going to 'Theme Options > Social > Add share services'