As promised, let's have a look back at the delicious drams I had the chance to taste at Whisky Live Paris last weekend – here's a shortlist of my personal favourites – As usual, I selected whiskies for all types of taste and budget 😀
Compass Box – No Name
A new peated Compass Box bottling!
"For this, our peatiest Whisky yet, We have decided on 'No Name'. We'll let the Whisky speak for itself.
We recently acquired a parcel of casks mature, heavy-peated single malt whisky from a distillery located along Pier Road, in the Southeast of the island of Islay. This was a parcel of American oak barrels filled with massively peaty malt whisky – tarry and full of bonfire-like smokiness. To us, this was whisky crying out to be tamed and shaped into a very special Compass Box limited Edition.
If you are familiar with our whisky called 'Peat Monster', you will find this limited edition whisky even peatier. It is massive in terms of intensity and complexity of flavor, a whisky brimming with multifaceted peatiness, yet tempered with hints of fruit character and an underlying sweetness. For a whisky such as this, we felt No Name was needed to adorn this label.
The recipe is primary sourced from the Pier Road Distillery. The tempering single malt is from the Islay distillery in Port Askaig, with its more elegant, restrained peaty malt whisky. To add dimension, fruit character and an ethereal element, we have added a small portion of malt whisky from a much-loved distillery in the Northern Highland village of Brora. We finished things off with just a touch of malt whisky finished in French oak, providing a lovely underlying sweetness and richness."
So any die-hard whisky enthusiast will easily understand that malts entering in the composition of this new blend come from Ardbeg, Caol Ila and Clynelish.
Probably the most-awaited whisky of the festival judging by the queue at the Bruichladdich stand straight from the opening of the show until the end ! And it was worth the wait 😉
"The autumn of 2010 was wet and windy. A late harvest saw Octomore farmer James Brown facing heavy losses from greylag geese and herds of wild red deer, resulting in a precious little yield. Malting the this Octomore grain produced results that were unprecedented, the readings came back at 309.1ppm. The nature and variety of Octomore depends on far more than simply number, but these were staggering.
Following a carefully controlled trickle distillation, this uber-provenance spirit was matured in 56% first fill Bourbon casks, the remaining in ex-Paulliac, Ventoux, Rhone and Burgundy casks.
The Octomore 08.3 edition is:
>The most heavily-peated octomore to date (309ppm)
>One farm, one field, one vintage
>Distilled in 2011 from 2010 harvest
>56% full-term ex-Bourbon, 44% full-term European oak maturation
>Aged 5 years
>18,000 btus only
>61.2% ABV"
"This Chichibu IPA cask finished single malt release is going to blow you away! All the fruity, hoppy, citrusy flavours and aromas from the India pale ale are perfectly complimented by the maltiness and intensity of the whisky."
The Benromach distillery in Forres has unveiled its first foray into triple distillation! This 2009 vintage single malt was distilled once in a wash still then twice in a spirit still, and was matured in first fill bourbon barrels until 2017 when it was bottled at 50% ABV. Triple distillation isn't all that common with Scotch whisky, particularly not for whisky from the Speyside region. An intriguing release indeed.
Dalmore Vintage 1996 – Port Finish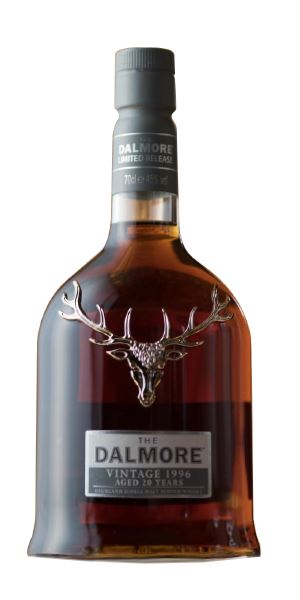 The oldest of three mid-2017 vintage releases from Dalmore – this 20 year old 1996 vintage single malt endured a 3 year finishing period in specially selected Port pipes (which had matured Graham's Colheita Port for 30 years!). Incredibly rich, decedent stuff.
Cotswolds Single Malt Whisky 
Cotswolds' single malt turned 3 years old during Whisky Live Paris on Saturday and I therefore had the chance to be one of the first lucky drammer to taste this new whisky made in England! And for a young boy, it already boasts some great flavours – floral and fruity, easy-to-drink and elegant, just like the region of Outstanding Beauty it comes from 😀
Glenfiddich Winter Storm
A 21-year-old whisky that has been finished in French oak icewine casks from the Peller Estate winery in Niagara; Winter Storm is described as "a short, crisp premium liquid imbued with a unique layer of sweetness and complexity".
The creation of Glenfiddich malt master, Brian Kinsman; the whisky came about as the result of a trip to Canada in January 2016, during which he toured the Peller Estate vineyards where grapes are picked at night when the temperature drops to -10˚C. (read more)