So you may think whisky isn't my go-to drink in Summer? You're right! While I do enjoy a refreshing highball or a whisky + ginger ale + lime cocktail poolside on hot summer days, a neat glass of amber nectar isn't necessarily appealing to me during warm days, and you know what? That's ok!
If you prefer a fresh beer or a nice glass of Rosé, don't let the whisky police tell you whisky is for all occasions. Sometimes, the occasion just doesn't call for a whisky, especially when it's 18489798 degrees outside. Sorry not sorry. But hopefully, Summer also bring his lot of fresher nights and rainy days, and sitting on my balcony with a little wind blowing, those moments are perfect for a good ol' dram! So here are a few of my favourite whiskies to enjoy during summertime!
Auchentoshan's Springwood expression, which spends its maturation resting in American oak bourbon casks, was released for travel retail. Rich in vanilla and orange, this is a flavoursome Lowland single malt, from a top distillery that triple distils its whisky.
Bruichladdich Islay Barley 2009
It's the 2009 vintage of Bruichladdich's popular Islay Barley single malt Scotch whisky! Bruichladdich specify which farms the barley came from for these releases – this time, the barley came from Claggan, Cruach, Island and Mulindry farms on the renowned famous island in the Hebrides.
Old Pulteney 17 (TO BE DISCONTINUED SOON ! :/)
This 17 year old from the Pulteney distillery was a double gold winner at the 2006 San Francisco World Spirits Competition, matured in Spanish Oloroso and Pedro Ximenez casks.
A bustling seaside resort has grown up around the distillery in the two centuries since it was first built in the fishing town of Oban. The West Highland malt is still produced in the same unhurried, traditional fashion and this 14 year old is a classic dram from the distillery.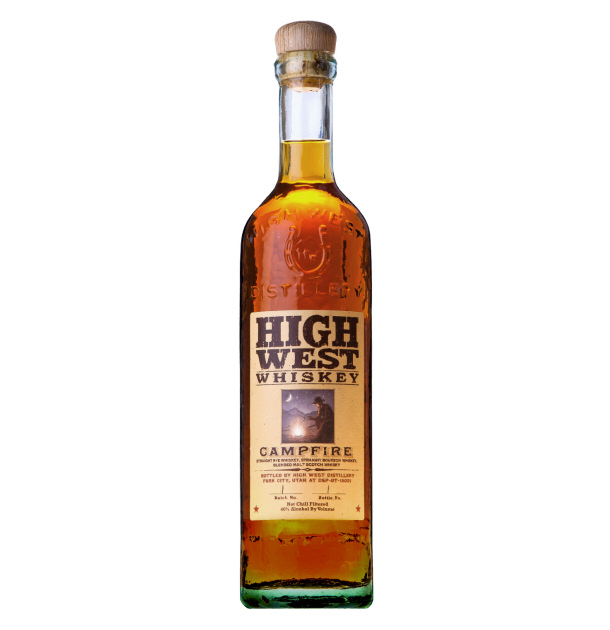 A terrific blend of bourbon, rye and peated Scotch whiskies from High West in Utah, we love the back story of this one.
During a visit to Islay, David Perkins enjoyed a breakfast at a B&B near Bruichladdich, which included a delicious syrup made from sugar and peated whisky poured over honeydew melon. Taking this experience back to America, he set about blending sweet bourbon from Lawrenceburg with peaty Islay single malt, with some spicy Rye for good measure!
Bowmore Vault Edition – First release
The first release in Bowmore's Vault Edition series, launched in 2016. This series will explore four of the characteristics found in Bowmore's whiskies after maturing in their No.1 Vaults maturation warehouse. For the first release, the whisky possesses up-front notes of Atlantic sea salt!
A 2003 vintage single malt Scotch whisky from the Balblair distillery. They were matured in second fill bourbon casks until 2013 when the whisky was popped in Balblair's stylish bottles.
This is the second addition to the 'Spot' range of Irish whiskies, which contains the famous Green Spot Pot Still Whiskey. The Yellow Spot is a single pot still Irish whiskey which has been matured in three types of cask: American Bourbon cask, Spanish Sherry butts and Spanish Malaga casks for a sweeter flavour.
10 year old Swedish single malt from the excellent Mackmyra distillers, crafted by Master Blender Angela D'Orazio. This expression features whisky matured in ex-bourbon, Oloroso and new American oak casks for at least a decade before being married and bottled at 46.1% ABV.