While demand for rare whiskies is becoming greater everyday those past few years – reaching crazy prices at auctions – I wanted to find out more about what Patrick Costello, director of online whisky retailer Cask88, thought of this never-ending trend and what lead him to the rare whisky world. Patrick kindly agreed to answer a few questions!
First of all, could you please tell me more about yourself: where do you come from, career background etc. and how did you end up working in the whisky industry?
I was born in New Zealand, but lived in Edinburgh, Scotland all my childhood before going to University in Glasgow, where I studied History and Russian Language. My journey into the whisky industry was an odd one. I chose an internship in 2012 at a Japanese investment bank based in Mongolia. While I was there I noticed how interest in Scottish whisky was increasing rapidly over Asia and I started to look into buying bottles for investment.
I came across Brora, a silent distillery, and started reading about their history and the huge demand for the whisky released from their final casks every year. As I bought more, I realised that it was something I really enjoyed and started to look for internships in the whisky industry. Unfortunately, (but lucky in hindsight as it would have meant some rather mundane corporate job) I was rejected by four major companies and came across Cask88 via a friend in the summer of 2015.
I thought Cask88 stood out from the rest as they are a small, family company with a really great customer base in Asia. Asia is where the real opportunities are and I wanted to be focused on the whisky industry out there. As interest in old and rare whisky has increased so rapidly recently, the whisky drinkers we work with range from those who are very passionate and knowledgeable about their favourite drink to those who are entirely new to investment. This challenges us to really know our stuff, as we need to offer the most up-to-date advice to our customers, covering both the broad picture and the fine details.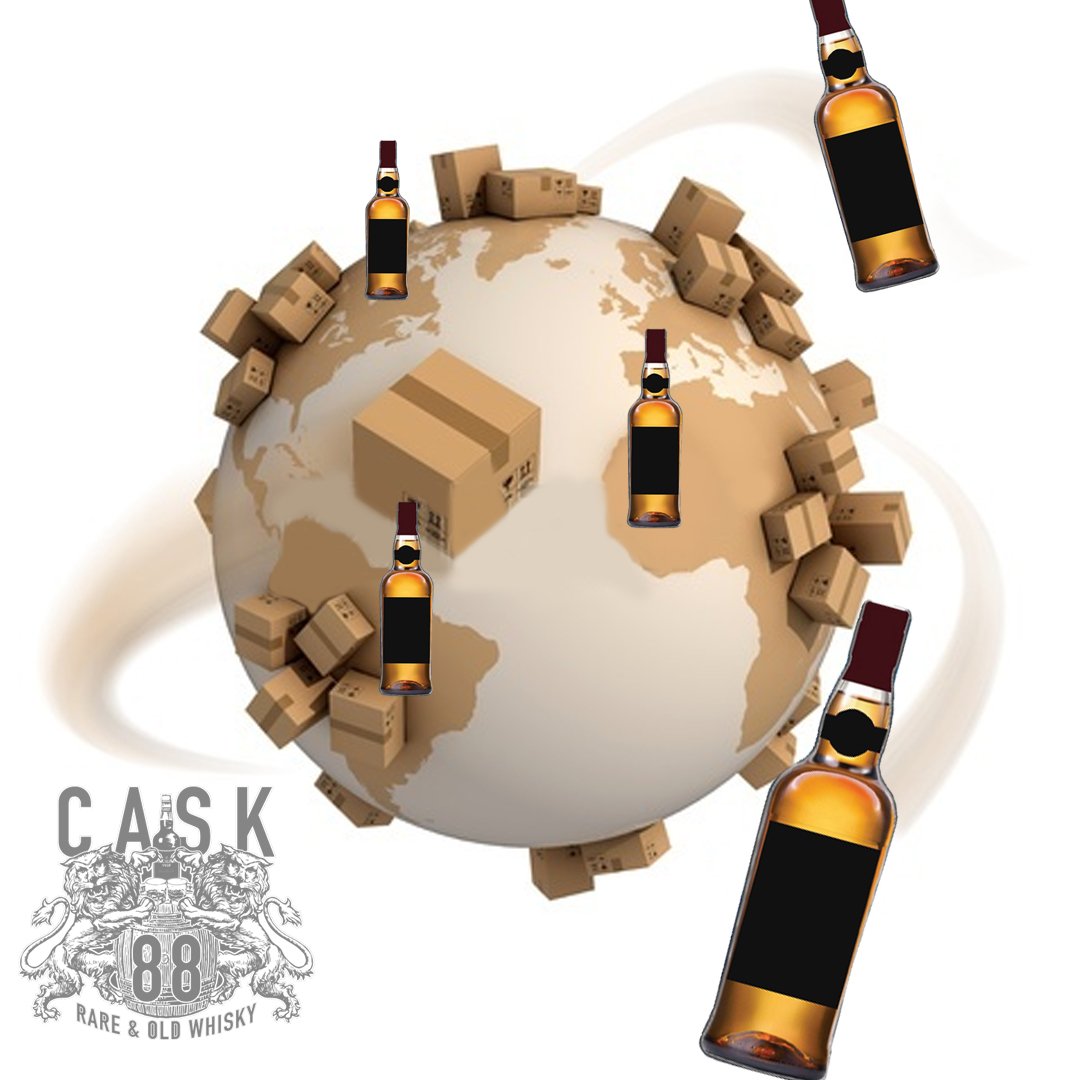 What's your personal relationship with whisky: first sipped, any noticeable milestones on your malted journey, any favourite expression/flavour profile/production country/distillery?
I can't remember my first sip but the first whisky I really enjoyed was Dalmore King Alexander III; three friends and I went to the Feis Isle in 2013, we finished the Dalmore on Jura after a great week-long trip visiting all the distilleries on Islay and Jura.
I then started seeking out whiskies with a variety of flavour profiles and explored Islay expressions, as well as the classic Speyside malts. My favourite region is Islay and I have made the journey over there twice; I'm a big fan of Bunnahabhain, Bowmore and Ardbeg.
How do you explain the success of whisky investment those past few years (surpassing gold by more than 10% in 2015)?
I don't tend to push whisky as an investment, but it is a popular subject. For most people like me it is purely a passion investment; the gains are a simple case of supply and demand. Distilleries are running out of aged stock so there are a number of Non-Aged Statement releases. There has also been a surge in the interest in whisky auction sites that can't keep up with the demand from collectors, meaning that prices are pushed up higher nearly every auction for a select range of bottles.
Historically, in Scottish culture in particular, whisky has been a very social drink, present at the great celebrations and milestones in life. These connotations, along with the possibility of increased value over time, make whisky a romantic choice for a gift intended to be appreciated in the long term.
In addition, whisky marketing has upped its game in recent years. Having a special bottle in your collection is quite an expression of identity – whether it's there to be drank or to be kept. Instead of the martinis favoured by his predecessors, Daniel Craig's James Bond reaches for the Scotch, for example the Macallan 1962 Fine and Rare, which appears in Skyfall. The choice is central to defining his new persona, the no nonsense man who recognizes quality. Investing in whisky shows that you plan for the long term and having a great bottle on your shelf shows what kind of person you are.
We all know closed distilleries, limited edition bottlings & rare malts are the most sought-after bottles by investors but what do you think will be the next "big thing" in the years to come?
Everyone knows about Port Ellen and Brora now, but I believe the next big thing will be casks. More and more people are coming to us looking for casks to satisfy their demand for investing or for drinking and the whole story behind owning a cask is quite a romantic idea for collectors and enthusiasts.
Every client is looking for something different; some are looking at whisky rather than their ISA, some are buying casks so that they can then create their own exclusive, bespoke bottling to give to their friends and others are buying to hold and bottle for a special occasion. The process is always a personal one, so we encourage anyone considering purchasing a cask to factor in the time for an in-depth conversation with us about what they'd like to achieve.
What would be your top tips to malts maniacs willing to start buying whisky as an investment?
Do your research and buy what you are willing to drink. The classic scenario for anyone talking about whisky investment is that, if whisky prices collapse then hopefully you will be left with something you at least like the taste of!
We're more than happy to speak to customers seeking to buy for investment, to help them make the right decision.
Japanese whisky in particular has seen an incredible rise in prices those past years: how long until it starts dropping again?
I think the rise in Japanese whisky prices has been purely because it has turned the heads of so many collectors. They have some great whisky and are really marketing their whiskies well, meaning that more and more people are looking to buy. Other than that, I can't really comment on Japanese prices as I tend to focus 99% of my time on Scottish whisky.