Last wednesday at 7pm, we were around 20 whisky enthusiasts (all drooling of impatience…) to gather on Twitter for what was meant to be one of the most exciting #TweetTastings to date: a Rare Vintage Gordon & Macphail tasting, featuring whiskies of each decade from the 1980s back to the 1950s. Not a single dram this night amongst the 5 we had the chance to sample was even younger than me… (and I'm not 18 anymore!)
Anyway, a huge thanks to Gordon & Macphail & fellow whisky lover Steve Rush for organising this delightful evening of incredible drams!
If you missed the live tasting last week (And I won't blame you, I would have been utterly jealous myself if I hadn't been amongst the lucky tasters…), let's catch-up here with some quick reviews!
Nose: surprisingly light & fresh for a 30-year-old baby (well, this was the youngest dram of the evening, so allow me to call it a "baby") with pear drops, buttery vanilla, fresh apples and some Spring-ish floral/grassy aromas of herbal honey & heather.
Palate: delightfully sweet, fruity and rather complex with more honey, cinnamon, candied oranges, apricots, pears & leather.
Finish: lingering with spicy and floral notes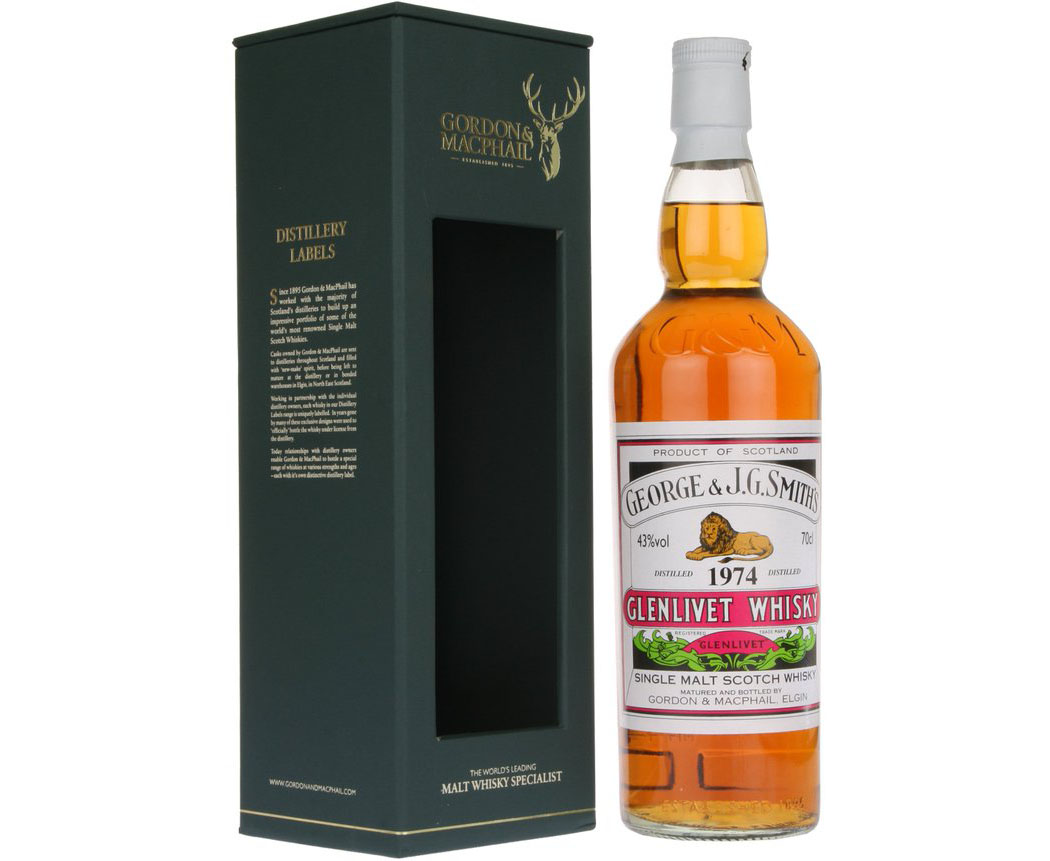 bottled in 2008 – 43% ABV
Nose: warm and fruity with candied peaches, violets, subtle sandal wood, nutmeg and dried apricots. This nose really brings back some school memories with aromas of pencil shavings, old furnitures and plastic toy soldiers  (this one may sounds quite weird, but I experienced this smell a few months back and when a fellow whisky enthusiast beside me shout out "plastic toy soldiers!", something simply lighted up in my head. Go back to this dram now and you'll see what I mean…). Anyway, this dram seems really different from modern days' Glenlivets.
Palate: creamy, fruity and slightly herbal with crème brûlée, light spices, apple crumble, blackberry jam, cloves, oaky aromas and a sherry influence one just can't deny! Feels like Christmas in a glass.
Finish: dry and rather long with vanilla and spices
A 1966 vintage from the Glen Grant distillery. This was matured in a mix of first fill and refill sherry casks. 40% ABV
Nose: frank, rich and sweet with fresh melon slices, christmas pudding, mince pie, applesauce, vanilla, roasted almonds and a slight smoky hint in the very background.
Palate: After going through Spring-ish and Wintery drams, this one brings me straight to Autumn with notes of cinnamon, apple crrumble, pumpkin pie, candied oranges, nuts, honey, custard cream and a slightly earthy feeling like when going on a mushroom-pick-up walk in the forest. If you were still looking for a perfect Thanksgiving dram, this one would do just great!
Finish: warm and slightly dry with spices and tea leaves
Strathisla 1965
Nose: something a bit meaty/organic and loads of dried fruits on the nose with some delicate floral notes, star anise, coffee beans, toffee and liquorice.
Palate: You can't perceive it straight away, but after a few sips, I pick up a very subtle smoky hint. But at first sip, a syrupy, thick, rich mouthfeel with some strong sherried notes, dried fruits, ginger bread, winter spices and even some notes of milk chocolate truffles :p
Finish: pleasantly long with red berries, roasted nuts and spices
Mortlach 1954 (!!)
Distilled at Mortlach in 1954 and aged for 54 years in sherry casks before bottling in 2008 – 43% ABV.
Nose: waxy, oily, complex and above all utterly elegant. The nose shows notes of cooked red berries, candle wax, coffee, chocolate, – Also some nutty and surprising herbal hints. A definite sherry bomb though! (and boy, look at this color…)
Palate: love at first sip: a thick, rich, rounded nectar with marmelade, pineapple jam, molasses, dates, raisins, warming wood spices, leather, oak, tannins and roasted nuts.
Finish: what the f*** just happened?!