While British citizens are currently asking themselves if they want in or out, I have another question to ask today (which may not need a referendum but still…): to geek or not to geek?
Let me try to explain (hey, this article has been classified in the "thoughts" category so please be warned that my thoughts aren't always very clear in my own mind – I hope you'll excuse this – probably – messy piece)… Since I've been growing a passion for the amber nectar, I've come across all sorts of whisky-loving characters: boys and girls, youngsters and white-haired (or barely-any-haired) chaps, employees, senior managers, lairds, students, housewives or retirees – but as diverse as the whisky lovers crowd may be, there's this one thing that always bring them together: whisky. But more than a mere enthusiasm for a tasty beverage (that makes you smile and talk way too loudly after you had a bit too much), malt maniacs tend to appreciate all the small details surrounding their drams, which without doubt participate in their whole tasting experience.
What I personally like about whisky are the great stories that often go with it, the funny anecdotes and other "tales of the barrel", the well sought-after designs, the dynamism and innovative path the industry has taken since a few years, and of course, I like the product. The production process is capital, knowing how my favourite tipple has been made and what makes it unique is central to my appreciation and interest, BUT does that mean I need to know/understand every single aspect or technical detail? Where is the magic then?
Should there be a point where curiosity of whisky enthusiasts is just killing this little magic behind their drams? I tend to believe so… (Oh, and not only because I completely suck at maths, chemistry and any other form of science). I just feel that our desire to always "find out" the "how" and "why" makes us forget what I think is the most important about spirited drinks (and especially whisky): Mystery. I've been first attracted to whisky because I consider it as a complete work of art – and as any piece of art, I believe it should be able to let my imagination go wild! Knowing too much can sometimes be a serious impediment to this process.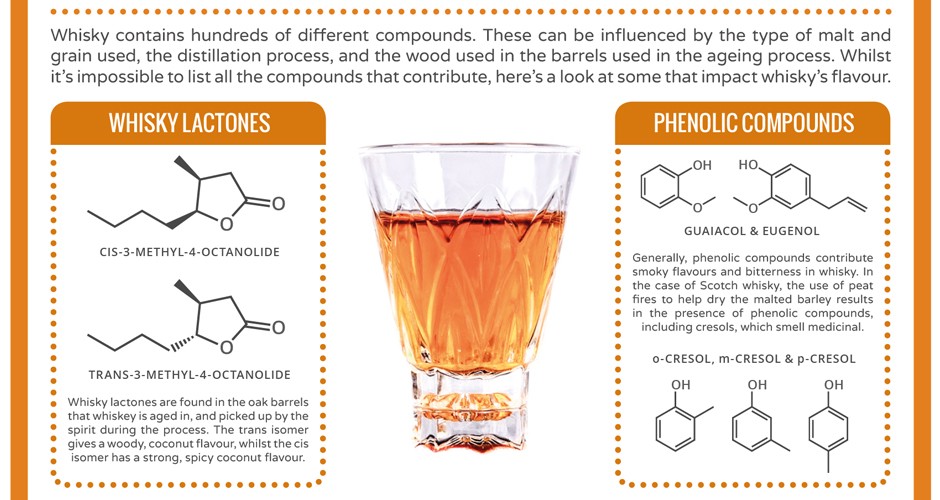 On the other hand, I also think that it is highly important for us consumers to know what we are drinking (this is not a debate about transparency at all…) and after attending quite a few tastings and distillery visits, I also learned to enjoy this kind of "community feeling" between malt maniacs, using what most people would consider as an alien language to discuss their dram.  I do understand that this feeling to be somehow part of a private club or family with its own codes, rules and language can be appealing and comforting for whisky lovers – and I also believe that education is key when it comes to whisky. Going through all the geeky aspects of distillation, different kinds of barley/yeast or barrel aging is highly interesting and probably enhance most whisky lovers' tasting experience. But where's the limit? At a time when a lot of brands are trying to expand their target consumers and attract new drinkers, tours and tastings are becoming more and more technical – probably putting off those new consumers.
I just feel the need to take things less seriously those days, embrace a lighter approach to a product which for me represent all the good things in life: Fun, Food & Friends. So why do we sometimes have to make it all so BORING? (Let's face it – 46848978-words reviews aren't appealing to everybody – I'm not blaming anyone here – I also sometimes write about serious issues like Brexit stuff ;)). There are so many ways to make whisky more entertaining and approachable, I have hundreds in mind myself!
Finally: when geeking too much, you sometimes forget to simply ENJOY.
My personal motto would be:
More fun, Less geekery.