Some of you were quite intrigued by the teasing picture I posted yesterday on social media… I actually had the immense honour (following some inspiring predecessors such as Charles Maclean or Mark Dermul) to pick the 6 drams of this month Tasting Collection for existing and new club members.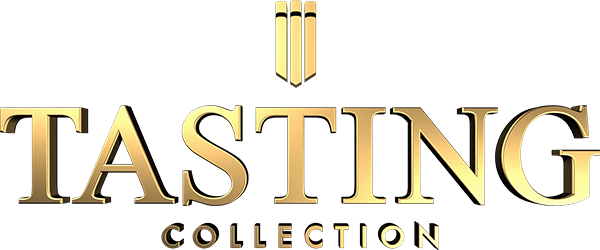 As explained on the small notice that comes with the box, all the whiskies I have selected represent a specific milestone on my personal whisky journey and are very important to me. I have a special memory attached to each of those expressions and I believe this emotional connection is what makes whisky a very unique product: more than a product actually, a genuine experience.
.
If you have already received it [some of you told me they had – I couldn't feel happier to know that there's somehow a small part of me on your whisky shelves ;)] or if you're willing to order it, I really hope you'll enjoy this selection as much as I do and that you'll also create some great memories from those drams! They may not be incredibly rare and/or expensive drams but that's exactly why I chose them. My box is not yet online but keep on eye on the website!
So, here's my selection for the latest edition of The Tasting Collection:
Glenmorangie Quinta Ruban
Glenmorangie's famous port finish expression, matured in casks from the Douro valley in Portugal. A real wintery treat with a sweet, rich and chewy profile and masses of delicious berries and sugary notes flowing onto the palate. Its long and sweet finish will only make you crave for another dram! I especially enjoy Glenmorangie Quinta Ruban at the end of a meal or paired with a venison stew.
Auchentoshan Springwood
As all the whiskies I have selected for this box, Auchentoshan Springwood represents a personal milestone in my whisky journey. Its light, vanilla, honeyed and deliciously citrusy profile actually made me discover the joys of Scotch when I was younger. Its refreshing character makes it a perfect easy-drinking everyday dram and my go-to choice when double-digit temperatures start showing up.
Glen Scotia Double Cask
A recently-released expression from one of the only remaining distilleries in Campbeltown – Glen Scotia tend to be often underrated towards its famous neighbour but this expression has nothing to be ashamed of. The nose is a delight of fruity and woody aromas along with a subtle salinity which always remind me of Brittany's salted caramel paste. Slightly oily, spicy and herbal on the palate, the sherry influence speaks for itself with a dark chocolatey finish.
Armorik Double Maturation
My chauvinistic pick for this month' selection. Did you know that France was home to 42 whisky distilleries? When you think about France's distillation traditions and ressources, that actually makes a lot of sense. Armorik were the first ones to produce French single malt in the 1980s – the founding fathers of a whole new wave of distillers in France. And trust me, what's to come is very promising! I always find some time at the end of a hard-working day to enjoy the malty, woody, fruity, leathery and yummy cocoa notes of this Armorik Double Maturation.
Compass Box – Peat Monster
Compass Box has successfully managed to turn blended whiskies into an even more sophisticated and refined product than single malts. Highlighting the "art of blending" – which is really important to me. There's no limit to Compass Box creativity and it's a real breath of fresh air in the industry! This peaty expression is the proof that some well-crafted blends have nothing to envy to single malts and may be even more complex and interesting in terms of flavour profile. There's a real "wow effect" at first sip with Peat Monster, and that for me, is the sign of a great whisky.
Green Spot – Château Léoville Barton
A perfect mix between Irish and French traditions. First matured in a mixture of ex-Oloroso Sherry, fresh American oak and ex-bourbon barrels, this expression is then finished in the ex-Château Léoville Barton wine casks for 12 to 24 months, making it the first ever Single Pot Still Irish Whiskey finished in Bordeaux wine casks! This refined "French touch" comes as wild red berries and some subtle oak tannins. Some delicious sweet spices, citrusy, red apple and barley sugar notes also participate in making this expression a real "must-taste" !