Almost back home (writing this piece live from Edinburgh airport actually… my famous "Arriving-way-to-early" syndrome stroke again…) after an absolutely fantastic [ENTER ALL ALTERNATIVE SUPERLATIVES YOU'D LIKE HERE] roadtrip in Scotland. Despite the flooded roads and crazy weather (not to mention the sore throat I'm bringing back to France as a Scottish souvenir – bought the cutest sheep-faced tissues though yesterday, almost feel pleased to use them!), we reached our final destination and celebrated Hogmanay amongst 1548998798 other people in Edinburgh (cracking open a nice bottle of The Library Collection from Edinburgh Whisky Ltd right for the midnight castle fireworks \o/).
Well, before telling you more about this wintery Scottish escape, let's first catch up on our regular rendez-vous: my monthly whisky wishlist (who said January was supposed to be dry….)!
Mortlach 1939 75 Years Old – Gordon & Macphail Generations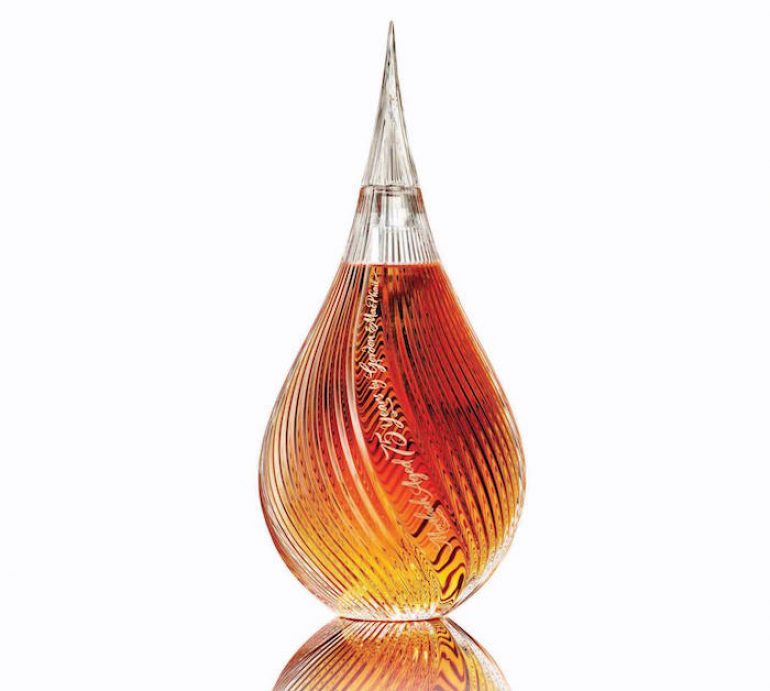 This is the oldest whisky ever to be released, a single first-fill sherry butt of Mortlach distilled on 17 November 1939 was bottled at an incredible 75 years of age in 2015 by Gordon & MacPhail. Just 100 teardrop-shaped decanters were produced of this true collector's item. This is an exceptionally complex whisky with notes of toffee, wood spice and peach.
Garrison Brothers – Single Barrel Bourbon 2011
In 2013, Garrison Brothers released the first single-barrel bourbon from Texas. This barrel was distilled in 2011, was aged for three years and has a rich texture and notes of vanilla, butterscotch and caramel.
Released for global travel retail, Auchentoshan Blood Oak has been matured in a combination of bourbon and red-wine casks. Spicy with notes of red fruit and ginger.
The One British Blended Whisky – Sherry finish
This limited-edition release of The One comes from the team at the Lakes Distillery. A blend of whiskies from around the British Isles, this was finished in oloroso sherry hogsheads at the fledgling Cumbrian distillery and released in 2015.
Mackmyra Mötorhead (RIP Lemmy…)
Mackymra has created this whisky to commerate the 40th anniversary of the formation of rock-and-roll band Motörhead, who helped create the blend. Aged in new American oak barrels for five years, part of the blend was finished in oloroso sherry casks for six months. Fruity and spicy with herbaceous and nutty notes.