Whisky purists will surely hate this article but as milder temperatures and sunny days are just around the corner, you might like to bring a touch of Spring to your favourite tipple.
In his introduction to Whisky: The Manual, author Dave Broom says that the idea that whisky is supposed to be sipped neat is actually a recent phenomenon:
"At any time when [whisky] reached its greatest heights of popularity it was a drink consumed mixed or drunk long – as a Toddy, in a Julep or a Sling, as a Punch, a cocktail or a Highball."
Here's a few suggestions for my most adventurous readers who aren't afraid to be sentenced to death by their whisky family who think they're going wild when adding a few drops of water to their dram :
1. The Chinese Way : Whisky + Iced Green Tea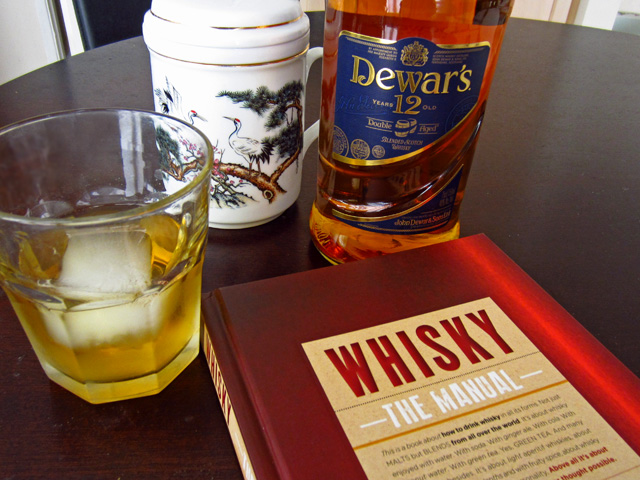 "When properly iced, the drink is stunningly refreshing. It is perfect for a hot Spring or Summer day. Any sharp bites and peatiness from the scotch whiskey is masked fairly well by the sweetness of the bottled tea, but not entirely. The caffeine from the tea also acts as a natural Redbull. Perfect for those longer nights out. The antioxidants and other hidden beneficial nutrients from the green tea help counteract some of the negative effects of alcohol."
According to Dave Broom, Green tea takes Dewar's 12 Year Old "into another dimension," elevating the blended Scotch to a "classic drink: complex, floral, rich, sweet, and sumptuous." Canadian Club likewise receives a 5* with green tea ! More details here
"You've got to get the right level of sweetness in the tea. It can be too sweet or too dry. Chinese green tea – as opposed to Japanese, which can be too vegetal – has occasionally got jasmine in it. You'll get floral notes. You'll get a lot of soft fruits coming through in oolong teas as well. It just responds really nicely in this case. And they complement the spices in the whisky."
Dave Broom
2. The Brazilian Way : Whisky + Coconut Water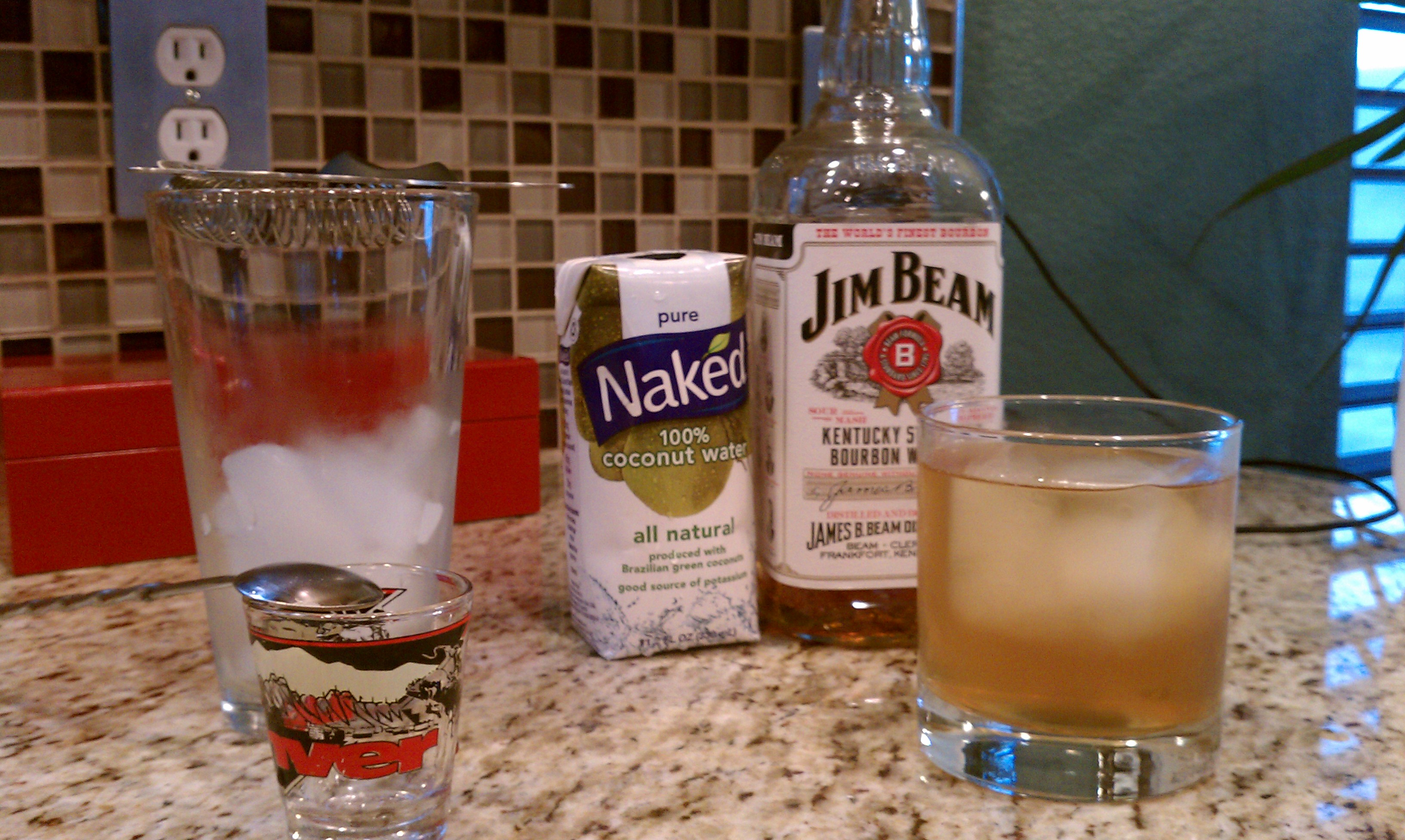 Dave Broom also states that Coconut water has a "transformative" effect on Tullamore D.E.W., offering "basket-loads of pineapple and tropical fruits" from "out of nowhere." Nikka Coffey Grain also scores a 5* with coconut water – it's a "sensual" mix that's "never too sweet, or too dry."
You can try a simple recipe : one shot of Jim Beam + 2 shots of Coconut water
It seems like the coconut water adds a smoothness to the whiskey that water alone could never add. You can feel a hint of coconut, but not much. If you want more whiskey taste, use only one shot of the coconut water. More details here
3. The American Way : Rye + Ginger Ale
"If you could ask the guys under the fedoras in all those old black-and-white pictures of New York what they'll have, odds are very high they'd tell you rye. Straight rye whiskey was the whiskey of working America. If you built skyscrapers or puddled steel, walked a beat or booked bets, you drank rye. Sharp, musky, slightly oily, rye has got to be one of the manliest items humankind has ever created (although plenty of dolls liked it too)." Rye Whiskey is for patriots
The recipe is as follows:
2 oz rye whiskey
6-8 oz ginger ale or ginger beer
ice
Pour the whiskey in a tall glass. Fill about 3/4 full with the ginger ale or beer. Add ice. Enjoy !

Just add lime and it instantaneously becomes exquisitely refreshing.  The rye melds into the sea of ginger beer and lime, giving it the flavor of a crafted soda rather than an alcoholic beverage.   The lime offers a refreshing zing, while the ginger beer lends a subtle "bite".