3 days left before Valentine's Day and you still don't have a clue how to treat your significant other ? Look no further ! I have been dedicated my last few days searching the inmost depths of the internet (Can't tell you what I found down there…) to come up with this awe-f***ing-some item coming straight from the mind of  young American entrepreneurs and (yes, once again) funded thanks to crowfunding.
This genius idea combines sport and upcycled materials to create an awesome innovation : a bourbon barrel skateboard ! 
What is a skateboard? It's basically a piece of wood with some wheels on it. And that is essentially what the Hepcat Bourbon Barrel Board is. Made from actual bourbon barrels, the bourbon barrel skateboard is curved in the center due to the barrel which give it a unique and pretty awesome look, as well having the actual bunghole from the barrel which gives a handy little hole to carry and hang on to the board (more pics here)
As explained by UpcycleThat, these bourbon barrel skateboards are made by a Kickstarter called Hepcat. Hepcat is a lifestyle brand that focuses on repurposed and reclaimed materials. They set out to create something that was fashionable and skateable. The bourbon barrel skateboards are their first product.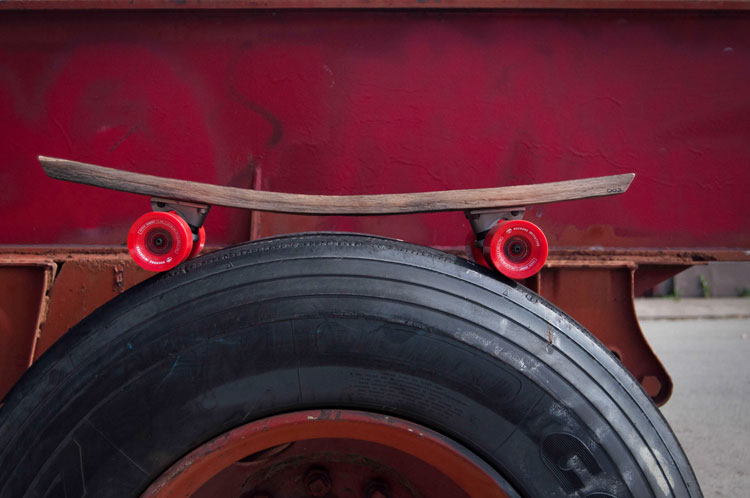 Hepcat offers 2 styles of boards: Jive and Flip. Jive is the cruiser version of the board, with a short nose and gentle kicktail for optimum manoeuvrability and safety. The Flip is the freestyle board, for more aggressive skating.
And enjoy the ride !